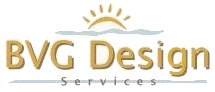 Bahamas Search Engine Optmization Services (SEO) - Web Site Optimization
Does conventional promotion leave your web site unfound? Swallowed by the masses of competing websites? BVG can can help you change that. Our company knows how to make your site highly visible and has done this for many web sites. We can also help you to deeply submit it into the search engines so you will enjoy heavy traffic and become a popular Web Site.

But we will be honest with you - no amount of search engine promotion will help a badly written and designed web site. For search engine promotion to help you achieve a beneficial rank you must first look to the essence of your materials and they must also be optimized for maximum search engine performance. Are they written in a way that is intelligent? Informative? Leads to sales? Who designed the web site? Was the designer interviewed to ensure that they completely understand the relationship between proper coding, meta, link, title and alt tags in a theme of well researched key phrases? Are you using an image map because it is pretty rather than text links or even graphical links that provide an opportunity to use key pharses within the links?
Try searching the popularity of your currently used keyword phrases or use this tool to develope more useful phrases.
Another problem could be spam. Do you use deceptive practices on your web site that might cause you to be banned? Examples are splash pages with no real use except to hide key phrases. Using text the same color as the background, repeating keywords or phrases so many times as not to make sense and not putting into a sentence structure? *Stuffing* key phrases into inappropriate tags on a web page.
If you feel that your online enterprises are not achieving maximum potential maybe it is time to take a hard look as to why. Let our SEO experts perform a review and provide a written consultation. This will enable you to focus on probmatic areas needing attention. BVG can provide this service for the reasonable fee of $70 for a one page evaluation in depth and overall coverage of construction, key pharse usage, impact, areas to improve and areas of detriment. If you'd like the site edited and optmized by BVG the rate is $110.00 per hour with a one hour minimum. We can also negotiate package rates or *free hand* rates.
We understand the WWW and search engine placement does not have to be unobtainable. BVG can take the mystery out of the process and help jumpstart your Internet presence. Once we get your site optimized we will glad to help you with your web site promotion.
For further, in depth services, please contact us for information on having a web page or site wide search engine optimization overhaul.
For questions, comments or to request our services E-Mail Us at mail@bahamasvg.com Or telephone us at 242-602-0658 or fax us at 242-602-0658 US Lines: (954) 640-8552.