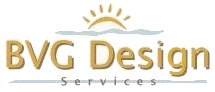 Frequently Asked Questions
An e-mail address is not essential however, you will receive fewer responses to your advertisement without one. We can make you temporary arrangements for an e-mail address which viewers can respond to until you are able to obtain one. There is a slight fee for this service.
While we don't make it our business to censor our sponsor's advertisements, we do ask that all ads are suitable for general audiences. We are currently family rated and intend to keep it that way. The Internet demands disclosure when listing sites at search engines. Please don't request any content that isn't acceptable to small children and *Mom*
Absolutely, many organizations take advantage of our full package for just this purpose. While we are capable of providing services for your complete Web site, we realize that many times we are sought out by individuals experiencing poor or no results from their current web endeavors. We can greatly improve any Web site's traffic simply with a web page we provide and promote. We can even teach you some easy ways to track the results you obtain from the Web Page with us.
Another option is to simply purchase a seach engine promotion package although financially the better bargain is in the web site packages and you get the additional benefit of BVG's search engine optimization services without paying separately for them.
Can BVG obtain and/or host my domain(s)?
Certainly. We can obtain your domain (if it is available) for $17 annually and host it. Our hosting fee is $11.00 per month, but must be prepaid to cover our expenses. We actually are charged for each domain hosted and only cover the time over the course of the year which domain maintenance requires.
Can you provide a hit counter on my page and if so is there a fee?
Yes we can provide hit counters and the service is free of charge. We utilize free services available either at our server or on the Net to do so. We suggest however statistical trackers which also are readily available free of charge. They tell you where your web site traffic comes from and many other valuable details.
How quickly can you provide my Web Page or Web Site once I place my order?
Simple Web Pages can normally be provided within 24 hours of order placement. Multiple pages or complex sites may take a little longer.
Can you provide redesign or continued design services on existing web sites?
Yes, there are a variety of ways we can take over your site. We can perform work hourly if your needs are minor or we can take over your site, perform a redesign and keep it to date at our guide for the same reasonable fees our existing clients pay.
What forms of payment do you accept?
We accept cash (not through mail please), USD or B$ cheques bank to bank deposits, direct deposits into BVG Design account (inquire for account number and please fax copy of deposit receipt), Credit card payments via Paypal only .
For More information or to request our services E-Mail Us at info@bvgdesign.com Or telephone us at 242-602-0658 or fax us at 242-602-0658 - US Lines: (954) 640-8552